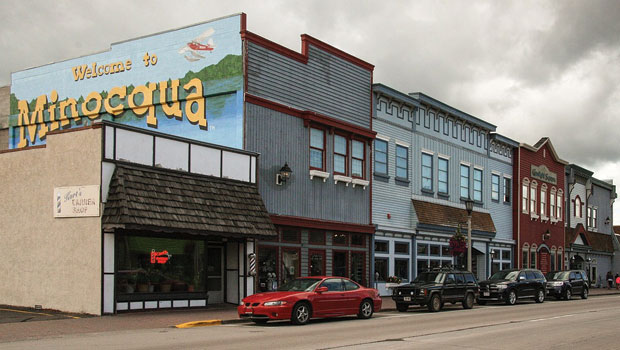 7 Creative Tourist Towns to Visit This Summer!
Tourist towns are great! There's always a fun vibe in the downtown area and you know businesses are competing just for you to walk in the doors! It doesn't matter if you're from a small town or a big city, traveling to a tourist town is an experience like no other. From the boutique shops to unique restaurants, and sometimes whacky attractions, here are a few towns to where you need to make plans to visit this summer!
Home to the Brewery with Wisconsin's famous Spotted Cow beer, New Glarus is a quaint town known as "America's Little Switzerland". You'll find Swiss shops, a Swiss Historical Village to tour, and year-round events for the whole family. This summer, don't miss their Blues, Brews, and Food Truck Festival featuring four great bands and free admission, taking place on July 14th!
Located 20 miles north of Milwaukee, the downtown area of this historic town offers a great blend of small-town shops, cozy inns, quaint cafes, art galleries and museums. Most of the shops are all within walking distance and nestled inside well preserved historic buildings. There's no shortage of history to take in while visiting Cedarburg.
Originally known as a destination for the wealthy residents of Chicago to escape for a getaway out of the city, Lake Geneva now offers elegant shops, restaurants, and boutique resorts. Visit for a seasonal concert in the park or relax with a round of golf. For a unique activity, visit the Lake Geneva Ballon Company for a hot air balloon ride to remember!
You can't go anywhere in this town without seeing a troll! Known as the Troll Capital of the World, Mt. Horeb features, parks, caves, museums, parks, and exquisite restaurants. For a taste of what the town is really like, make a stop at the Grumpy Troll Brew Pub.
With a high concentration of waterparks, this family-friendly tourist town offers activities for all ages! Take a land and water duck boat ride or zip line through the trees. The signature restaurants beautiful views of the Wisconsin River will make you want to come back and visit year after year.
Up north in Oneida County, this forested lake community offers a great variety of activities, most of with are on the water! Their downtown district is called "The Island" and is filled with fabulous shopping boutique stores, restaurants, and attractions. Whether visiting Minocqua Brewing Company or going on a lakeside stroll, it's well worth the drive for anyone wanting a weekend away!
"May All Your Days Be Circus Days!" At least that's what they say at Circus World Museum in Baraboo. Besides the circus, Baraboo offers dozen's of family-friendly activities. You can go hiking, camping, or fishing at Devil's Lake State Park or stroll through their downtown shops! For those who enjoy gaming, Ho-Chunk Casino offer many table games and slots to enjoy!