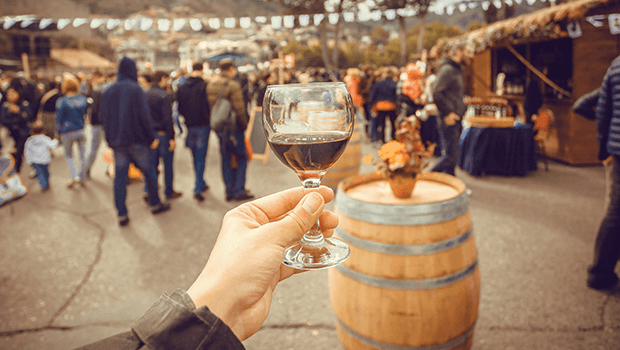 Wisconsin Wine Festivals for 2018!
Do you enjoy wine? Not just the taste, but the whole concept and everything that goes with it? If your birthstone is a wine cork, it's time to get your calendar out and mark down some of these great festivals around Wisconsin! 
Vino Fest
August 31-September 2
Tomah
Wet Whistle Wine Fest
September 14-15
Von Stiehl Winery – Algoma
Green County Cheese Days
September 14-16
Monroe
Wine & Harvest Festival
September 15-16
Downtown Cedarburg
Dancing Dragon Winery Fall Festival
September 22-23
Dancing Dragon – St. Croix Falls
Orchard Country Winery Fall Festival
September 22
Orchard Country Winery – Fish Creek
Cheesefest
October 6
Downtown Shullsburg
Kohler Food & Wine Experience
October 18-22
The American Club – Kohler
Wine Fest at Heidel House Resort
November 17th
Green Lake
For more information, check out our Wine & Cheese Guide HERE!