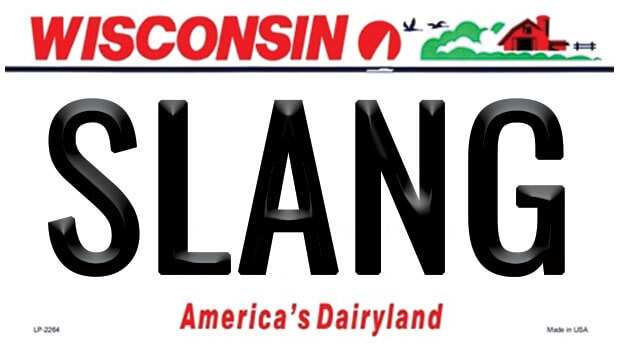 Wisconsin Slang
Even though we may not think about it, some of us may have a 'Scansin accent. Have you ever been somewhere on vacation and the person you're talking to asks you to repeat what you just said? You're talking with a Wisconsin accent and don't even realize it! There are many words we use in our day-to-day lives that mean something totally different to those living in Wisconsin than they do to others in different states. See what I mean by checking out the list of Wisconsin slang below!
Bubbler
As you may or may not know, a bubbler is what most Wisconsinites call a drinking fountain.
Cheesehead
If you've ever seen one of those fun foam hats shaped like a slice of cheese, you know what I'm talking about. A cheesehead can also be the term for a loyal fan of everything Wisconsin (beer, cheese, the Green Bay Packers, etc.)!
Up Nort'
Growing up, many of us headed up to northern Wisconsin during weekends in the summertime to either visit a cabin, spend time out on one of the many lakes in the area, or just to spend time with our family & friends. We called this weekend journey going up nort'!
Tailgating
We're not talking about driving close to the car ahead of you; in Wisconsin, tailgating involves grilling out, having some drinks, and playing games in the parking lot before a big event. Big tailgating events include Green Bay Packer games, Milwaukee Brewer Games, and Wisconsin Badger Games.
Uff-da
This is an expression of "oh my" or "surprise". It's usually said as an exclamation and when you can't believe something. I ran a mile today, "Uff-da!"
You Betcha
This phrase is very stereotypical between the center of the state up to the northern parts of Wisconsin. "You betcha" typically is the same response as a strong yes! Can you pick up some food on the way home? You betcha!
Bye Now
It's obvious that when you say goodbye to someone, you mean to say it now, in real-time. For some reason, it just sounds right to add that "now" at the end of the expression. "buh-bye now!"
Come here real quick!
Could you stop by the store real quick on your way home? How about driving through the post office real quick? When we want to make a task seem like it's not that big of a deal but still want to show we care, adding "real quick" at the end makes it sound like the task is easily achievable.
There are many other words and phrases that are unique to Wisconsin and have become accustomed to our daily language. Be sure to post a comment below with your favorite Wisconsin-based slang!