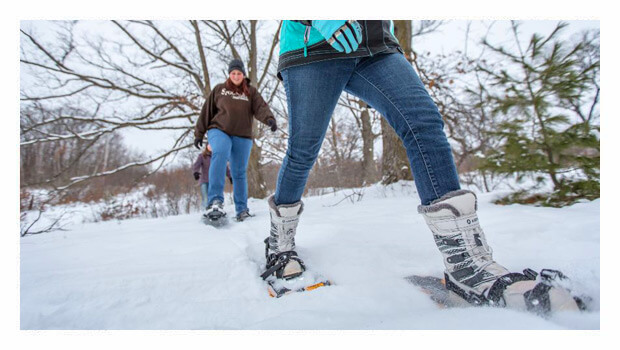 Warm Up From the Winter Cold in Washburn County
It's February. That means winter in Wisconsin. While we absolutely love the outdoors, sometimes it just feels good to stay inside for a while on a cold winter day. Whether you're in town with the kids for a hockey game or just want a getaway weekend with your loved one, Washburn County has some great ideas to keep you warm this winter.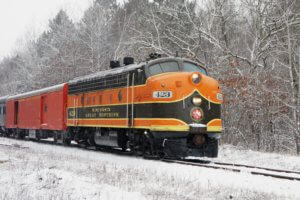 If you want to take in the stunning winter scenery without having to get your boots full of snow, be sure to check out the Wisconsin Great Northern Railroad which offers a scenic train ride with overlooks on the Namekagon River: Wisconsin's Moving National Park. WGN Railroad offers a dinner train for those looking to enjoy a fabulous meal, drinks and camaraderie. If you want even more of a getaway, stay the night on the Bed & Breakfast Train; it's the only moving Bed & Breakfast Train in the United States.
Head to downtown Spooner and check out the all new brew pub, Round Man Brewing Company where you'll find many signature brews and an exquisite menu by Chef Christopher Ray. The unique atmosphere of exposed metal, wood and concrete, accompanied by the 70-foot backdrop mural for the brewhouse, make this the type of place you'll want to hang out for hours and keep on coming back.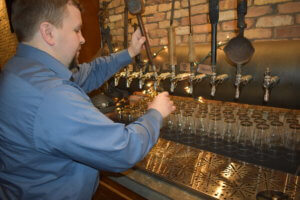 If you really want to warm up, head up to the Jack Link's Aquatic & Activity Center located in Minong where you'll find an indoor pool with lap lanes and a play structure that will keep the kids entertained for hours. Plentiful pool-side seating is available to enjoy the humidity while the snow swirls outside.
If you want to get up and move around a bit, head to downtown Spooner to stretch your legs as you wander through the downtown shops. Downtown Spooner has that good hometown, authentic feeling. You'll find antique shops, a brew pub, gift shops, a community center with indoor hockey rink, and even a historic theatre if you want to catch a movie. While you're shopping, be sure to look up and enjoy the original tin ceilings that have been exposed in many of the area businesses. They are truly works of art.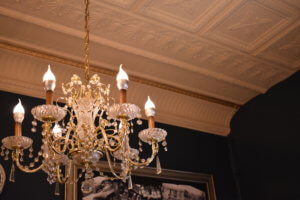 Sometimes staying inside with a cozy fire sounds like the best way to spend a winter day. If that's more in line with what you're thinking, you'll want to check out the many winter cabins that are available throughout the county. If you've never stayed at Heartwood Conference Center & Retreat in Trego, you'll definitely want to check it out. The lodge rooms offer an affordable escape in Wisconsin's north woods and the lobby offers a cozy spot by the fire. Bonus, if you do decide you want to get out and enjoy the winter weather, Heartwood offers ski and snowshoe trails, a broom ball rink, snow tubing hill and many other fun winter activities.
After you've had your fill of the indoors, be sure to check our Top Winter Activities blog for ideas on what to do outside.