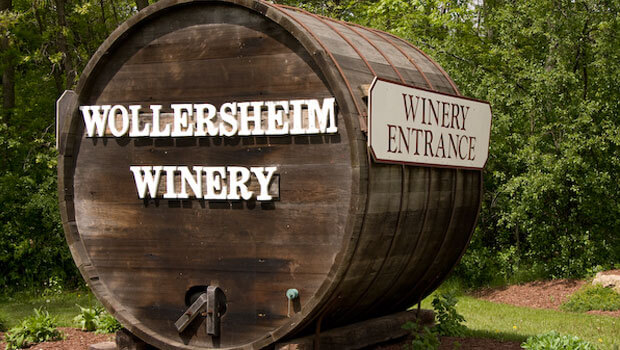 Travel to a Wisconsin Winery This Fall!
The Fall Season makes for the perfect time to visit one of the many wineries located throughout the state. Create your own mini-road trip and travel through Wisconsin's fall foliage while stopping along the way at some award-winning wineries. Start planning your trip by reading our suggestions below!
The topography and climate up in Door County make for some delicious wine! Although Door County is known for their cherries and many of the area wineries produce a cherry wine, the grapes in the region produce wines just as full and comparable to those made with cherries. From Green Bay up to Washington Island, there are over two dozen wineries to visit, each offering their own unique charm.
The Wisconsin Winery Co-op is made up of winemakers and members from different Wisconsin vineyards and provides a resource of where to find high quality wines in Wisconsin. Check out their "Wine Trail" which is a map of all the different members of the co-op around the state. You can even purchase "Winery Bucks" to keep for yourself or give as a gift that are redeemable at the wineries within the co-op.
One of the most famous and award-winning wineries in Wisconsin is Wollersheim Winery. Located in Prairie Du Sac, the vineyard has been growing grapes since the late 1840's and now produce over two dozen different flavors of red wines, white wines, blushes, seasonal & ports, ice wine, and family imports. Be sure to take a tour and have a tasting. Also, checkout their on-site distillery when you visit!
  The tours and tastings around Wisconsin are second to none. Be sure to also check out our 2017 Wisconsin Wine & Cheese Guide HERE!