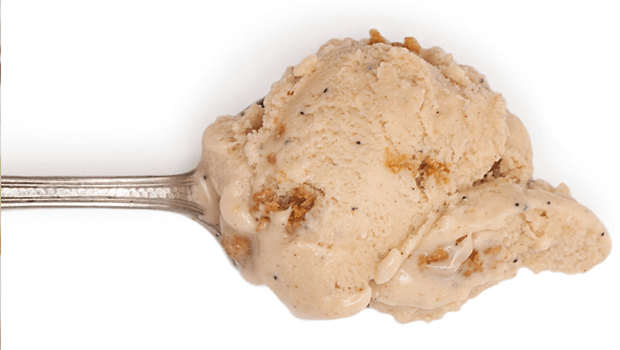 Traditional Wisconsin Foods
When you think of Traditional Wisconsin food, what comes too mind? Cheese…sausage…beer…is that even a food? With many traditional dishes and snacks originating at different points in time around Wisconsin, I'd like to focus on a few that I find delicious!
Cheese Curds
Whether you enjoy them fresh or deep-fried, Cheese Curds are definitely one of my favorite foods. Fresh cheese curds are best eaten when they're squeaky, which is usually within a day of being made. Deep-fried cheese curds are best dipped in either ranch dressing or marinara sauce. There's no better feeling than biting a hot cheese curd in half and the melted cheese barely stays together when you pull the other half out of your mouth.
Beer
Whether tasting a New Glarus Spotted Cow or a Leinenkugel's Honey Weiss, there are dozens and dozens of breweries in Wisconsin offering a variety of different types of beer. Milwaukee was originally the "Beer Capital of the World" with breweries such as Miller, Sprecher's, Lakefront, Pabst, Blatz, and Schlitz as well as many others. Now, those beers and many lagers, ales and craft beers are made and can be found all over Wisconsin. 
Brats
Known as a staple tailgating food, bratwurst (or brats) were originally brought to Wisconsin by German immigrants. Now, they are found in numerous supper clubs and restaurants around the state. Johnsonville Brats are made in Sheboygan Falls, Wisconsin. Brats are so popular in this state that Miller Park in Milwaukee is the only baseball stadium that sells more bratwurst than hot dogs! Also, each year during Memorial Day Weekend, Madison, Wisconsin holds the "Worlds Largest Brat Festival" known as Brat Fest!
Friday Fish Fry
You can't drive through a town in Wisconsin without seeing a restaurant advertising a Friday Fish Fry special! Originally served during Lent as a way for the Roman Catholic Community to avoid eating meat, the Friday Fish Fry is now popular among people of all religious backgrounds. Typically consisting of beer battered cod, perch, bluegill, walleye, or haddock, each business puts their own unique spin on this week meal. Traditional sides include anything from french fries or a baked potato, to coleslaw, rye bread, and baked beans! Is it Friday yet?
Brandy Old-Fashioned
An Old-Fashioned cocktail, up until the 19th century, contained either Irish, Burboun, or rye whiskey. That was changed at the 1893 Columbia Exposition down in Chicago, after Korbel introduced an American Brandy as a way to help please the German Immigrants that lived in the region. All over Wisconsin, bartenders started using brandy in an Old-Fashioned.
A traditional brandy Old-Fashioned consists of:
-2oz Brandy
-2 dashes of bitters
-1 sugar cube
-2 orange slices
-2 maraschino cherries
Combine all of the ingredients in a glass, except the brandy. Muddle the mixture in the glass. Stir in brandy to combine. Add a large chunk of ice, and top with either 7-up or seltzer, sweet and sour, or nothing at all.
Kringle
On June 30th, 2013, the Kringle became the Official State Pastry of Wisconsin, but most Wisconsinites have been Kringles long before that. For those of you who don't know what a Kringle is, it's a hand rolled treat made from Danish pastry dough that is shaped like a flat oval and traditional filled with fruit, nuts, or other combinations and then baked! Around Wisconsin, particularly in Racine, Bendtsen's Bakery, Larsen's Bakery, O & H Danish Bakery, and Racine Danish Kringles all specialize in this Wisconsin treat!
Frozen Custard
Per capita, Milwaukee has the highest concentration of frozen custard shops in the world. Milwaukee cherishes a long-standing three-way competition between Kopp's Frozen Custard, Gilles Frozen Custard and Leon's Frozen Custard. Around the state and originating in Prairie du Sac, Wisconsin, Culver's Frozen Custard & ButterBurgers features a "flavor of the day" calendar at each restaurant with a different flavor of their delicious frozen custard each day of the month!