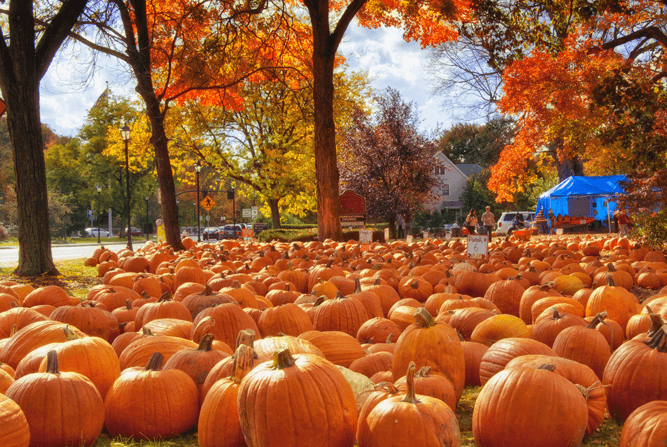 Pumpkins, Cranberries, and Apples… Oh My!
Cozy weather, pumpkin spice, caramel apples, cranberry everything, the crunch of leaves under your feet, and beautiful color that fills the Wisconsin landscape. If the cooler weather makes you want to get out and celebrate the change of the season, head to one of these festivals for serious fall fun!
Cedarburg Wine & Harvest Festival | September 21-22, 2019
Local wineries paired with seasonal foods is sure to get you in the fall spirit. Events include the giant pumpkin regatta or spectator favorite the grape stomp competition!
La Crosse Oktoberfest | September 26-29, 2019
Get out the lederhosen and raise a stein to Oktoberfest in La Crosse. Enjoy the fall colors in the landscape of the Wisconsin River, this classic German 4-day event includes 2 Parades, Tapping of the Golden Keg, plenty of beer, food, and live music
Appleton Octoberfest | September 27-28, 2019
A mile-long festival of food, fun, classic car show and live music. Appleton's largest block party with a family fun area, arts & crafts, specialty beers, and so much more! Come see this "Fox Cities Institution"
Gays Mills Apple Festival | September 27-29, 2019
This charming Apple Festival celebrates the apple harvest along with local orchards and the Gays Mills community. The drive to Gays Mills no matter where you are coming from is worth the trip alone, with rolling hills and roads lined with orchards. Featuring all things apple, huge flea market & crafts located at the fairgrounds and downtown, parade, food vendors, and an Apple Run.
Warrens Cranberry Festival | September 27-29, 2019
Celebrate all things cranberry in Warrens, offering guided marsh tours to see how cranberries are processed. Check out over 100 farm & market vendors, many delicious cranberry treats, arts & crafts, carnival, and more.
Bayfield Apple Festival | October 4-6, 2019
Enjoy the autumn harvest touring orchards, wineries, checking out arts & crafts while sampling local foods with more than 60 vendors participating. See live music, apple peeling contest, and a yummy Friday fish fry. Round off the weekend with the Grand Parade on Sunday.
Eagle River Cranberry Fest | October 5-6, 2019
Cranberry brats, craisins, beer and wine. Around 10,000 select cranberries are sold during this 3-day event. Tour the cranberry marsh, run in the Cranberry Fest Bog Jog/Walk or just spend time strolling through the over 275 Arts & Crafts or food vendors.
Sister Bay Fall Fest | October 18-20, 2019
Enjoy Door Counties fall colors with 100 different artisan's creations, Wooden Shoe and chain saw carving, Classic Car Show and Fish Boil. Watch the parade, do some shopping, check out the local food vendors and enjoy the crisp fall air.
Union Grove Great Pumpkin Chuckin Fest | October 20-21, 2019
Featuring the best of the Midwest BBQ Cook-Off, Costume contests for kids as well as adults, live music, Pumpkin baking contests, hayrides, and Pumpkin Chuckin Competitions. Experience teams catapult pumpkins as far as the eye can see. Taste some of the best local BBQ.
Be sure to check out the WisTravel Events Calendar for more great Events & Festivals this Fall!