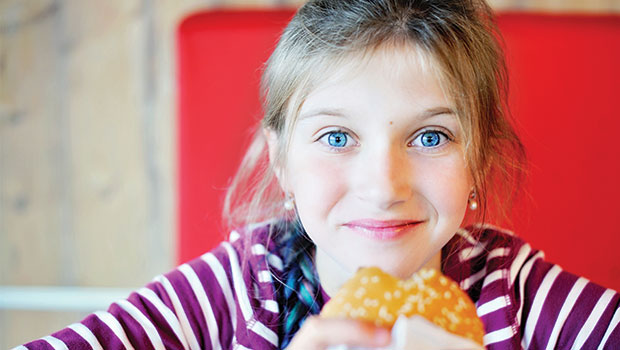 It's National Hamburger Month! Here's where to get a Juicy Burger around Wisconsin!
It's National Hamburger Month, so let's celebrate by exploring some of the delicious burgers found at establishments around Wisconsin. Although it's unclear where hamburgers originated, we can all agree that there's nothing tastier than a greasy patty served between a buttered bun!
Pete's Hamburger Stand in Prairie du Chien is open on weekends in the summer season and has been serving up their delicious patties since 1908! Keeping locals coming back year after year, Pete's hamburgers are the only thing on the menu! Be sure to try your burger with sautéed onions!
Out of Green Bay, Wisconsin, Al's Hamburger Shop has been around since 1934 and offers their classic 1/4 lb burger, 1/2 lb burger, Mushroom & Swiss Burger, Deluxe Burger, or Hash Burger made corned beef, Swiss cheese, fried onions, and 1000 island dressing. They also offer specialty burgers, like Spicy Blue Cheese and a Breakfast Burger. If you're mouth is already watering, head to Al's next time you're in Green Bay.
Take a step into the modern world at B-Lux Grill & Bar in Wisconsin Dells. This place is known for their burgers & shakes, and great sense of style! Try the Frenchie Burger, topped with Brie, caramelized onions, bacon & dijon, or a Texas Tornado Burger topped with pepperjack, bbq pulled pork, crispy onion straws, & slaw! There are many other unique hamburgers and cheeseburgers to try, but be sure to save room for their signature shakes (and hard shakes for adults)!
Way "Up Nort" in Superior, Wisconsin Anchor Bar features unique hamburgers on their menu such as the Cashew Burger, Mexican Burger, and Buffalo Chicken Burger! This small, but unique establishment serves burgers and fries, thats it! With over 20 different delicious burgers to choose from, it's no wonder Anchor Bar was listed as the #1 cheap good burger in Wisconsin from Wisconsin Trail Magazine.
Located in Downtown Madison, Dotty Dumpling's Dowry is home to World Famous Hamburgers, which began from a recipe perfected in 1969 by Jeff Stanley of Des Moines, Iowa. In 1974, he moved to Madison and opened Dotty Dumpling's Dowry which serves such favorites as the Heart Throb, Toadstool, Bayou, and many other classic burger creations. Don't forget the fries!
Since 1947, the juicy burgers at Monk's Bar & Grill in Wisconsin Dells have satisfied burger-lovers from all over the world! With the soft and warm burger bun between your finger tips, take a bite, and feel this juicy burger melt in your mouth! Pair the Original Monk Burger with a side of cheese curds for a combination you can't pass up!
The Original Kroll's Hamburger at Kroll's West is in Green Bay has been a local's favorite ever since Caroline & Harry Kroll began serving this burger in 1936! They butter the toasted bun with a big slab of butter and the "Everything On" sandwich is not complete without the raw onions, sauerkraut, and hickory smoked bacon!
Bonus: Culver's Butterburgers are a Wisconsin favorite and originated in Sauk City, Wisconsin back in 1984. Although they're technically not hamburgers, they still made our list because they are a Wisconsin original! Be sure to try a delicious Culver's Butterburger and some fresh frozen custard the next time you pass a Culver's!
We know we couldn't possibly mention every delicious burger joint in the state. Feel free to comment your favorite below!