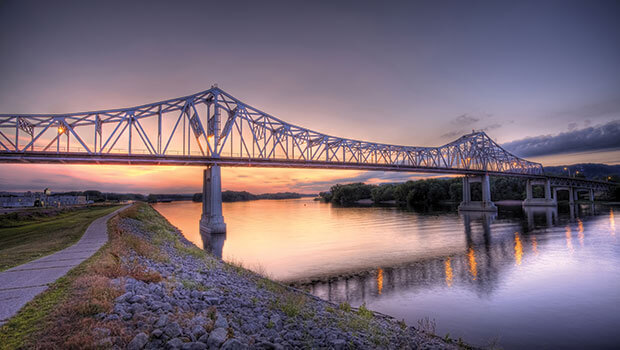 Let's Go On A Spring Road Trip!
On those days where the weather hits 50 degrees, there's no better feeling than riding down a country road with the windows down and nothing but an adventure ahead of you! Whether exploring your favorite museum or seeing one of those infamous roadside attractions, here are a few suggestions of places to head on your own spring road trip!
The west side of the state is home to one of the most scenic drives in Wisconsin. Cruise along the Mississippi River Valley on Highway 35 and travel through small towns where you can see natural scenery and forests. Starting in Nelson, WI and ending near Prairie du Chien, you'll see boats and barges cruising down the Mississippi River! Stop for sandwiches at a small town eatery, and enjoy the beauty of Western Wisconsin.
Spring is the beginning of baseball season! Starting in April, you can drive to a Milwaukee Brewer Game, but not before tailgating in the parking lot! Drive to Miller Park and grill up some brats with the family, then head inside and enjoy the ball game! Some families make this a road trip tradition from year to year.
Drive on down to the House on the Rock in Spring Green where you can explore the oddities and complex rooms in this family attraction. Located in a house built by Alex Jordan and inspired by Frank Lloyd Wright, House on the Rock houses many distinct rooms, streets, gardens, and shops. Take a tour of this crazy residence and you'll even see the world's largest carousel!
For a true Wisconsin Experience, travel to Door County and see the trees blooming and the waters rolling. In the springtime, Door County is a great destination for visiting wineries, lighthouses, and fish boils. Don't forget to pickup some fresh produce at a Farmers Market on the peninsula!
We know that around Wisconsin, there are an infinite amount of places to visit on a road trip. Be sure to comment below with your favorite spot!