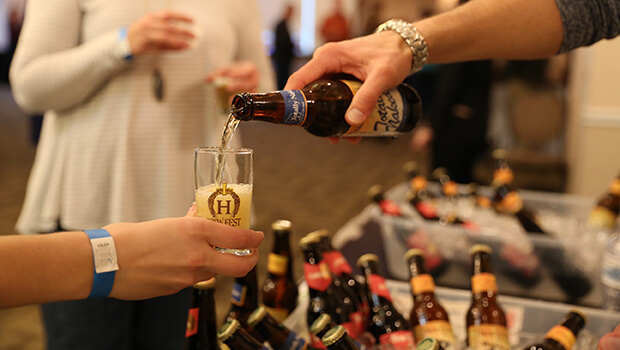 Brew Fest at Heidel House
Brew Fest at Heidel House Resort & Spa embodies one of the biggest ideals of Wisconsin – good beer. Given that most of our ancestors hailed from Germany, it's no wonder that Wisconsin knows great brews. Heidel House is bringing in craft brews from all around the state, as well as handpicked ones from outside that are pretty good too, and gathers them all in one great place for sampling.
Check out a spectacular array of microbreweries and more in Green Lake, WI on Saturday, March 24 from 3:30 – 7:30 PM during this annual event. With the purchase of a ticket, guests can taste over 100 different samples in a souvenir glass, enjoy hors d'oeuvres, and live entertainment. Stunning views of Green Lake itself are visible right from the tasting rooms.
Be safe and stay overnight. Book online or call 800.444.2812 when you purchase your ticket, as rooms sell out quickly.