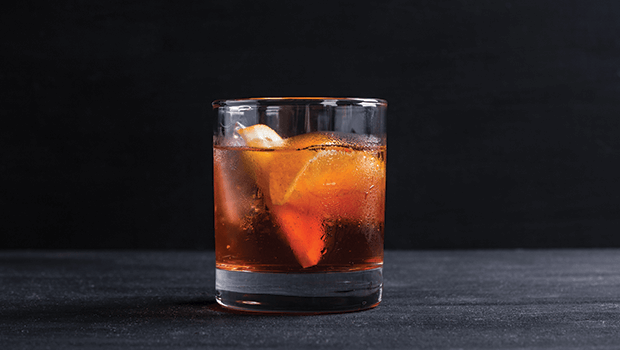 Beverages Made in Wisconsin!
There have been many case studies and reports conducted both professionally and unprofessionally regarding Wisconsinites and their love for beverages! Whether you enjoy beer, cocktails, dairy, soda, or coffee, there are a lot of beverages made right here in Wisconsin that taste delicious and keep us happy! Below is a sample list of some great beverages made right here in Wisconsin!
Spotted Cow
Out of New Glarus, you'll find New Glarus Brewing Company's famous Spotted Cow! This ale is fruity and satisfying, and can only legally be served in Wisconsin! In fact, back in April 2015, a tavern in Maple Grove, Minnesota was caught serving Spotted Cow after a picture with a Spotted Cow tap handle appeared on their Facebook Page. After investigation, the bar owner admitted that his manager bought the kegs at a liquor store across the state border in Hudson, Wisconsin after being denied access to the beverage by his distributer. 
Leinenkugel's
Jacob Leinenkugel Brewing Company is located in Chippewa Falls and has been brewing for over 150 years! They are known for brewing beer for "every reason and season." In the summertime, most people around the state like to enjoy the lemonade flavor inside a Leinenkugel's Summer Shandy. The brewery also produces IPL's, Weiss Beers, and Dopplebocks.
Sprecher Brewery
Located in Glendale, Sprecher Brewery was Milwaukee's first craft brewery since prohibition, opening in 1985. They produce a full range of award winning beers, but are more popularly known for their premium sodas, including Sprecher Root Beer. In fact, Sprecher Brewery makes more root beer than all of its alcoholic beers combined!
Berres Brothers Coffee Roasters
Most grocery stores around the state carry Berres Brothers Coffee, which is roasted in Watertown, Wisconsin! Berres Brothers is known for their dozens of great coffee flavors such as White Russian, Hazelnut Cream, or just in time for St. Paddy's day, Irish Cream! They also offer seasonal flavors roasted right here in Wisconsin, such as Vanilla Praline, Coconut Cream Pie, and Fudge Swirl! 
Wollersheim Winery
In Prairie du Sac, Wollersheim Winery is home to many nationally recognized and Award-Winning wines. There are dozens of wines to choose from, including their most popular, Prairie Fumé. Wollersheim also hosts an on-site Distillery with handcrafted Wisconsin-made spirits for Brandy, Gin & Absinthe lovers!
Brandy Old Fashioned
Although the ingredients in this drink don't have Wisconsin origins, the recipe does. A common Old Fashioned originated in the 19th century and popularly used Irish, bourbon, or rye whiskey. In the late 1800's, brandy was substituted in an old-fashioned after Korbel introduced an American Brandy to help please the German immigrants that lived in Wisconsin!