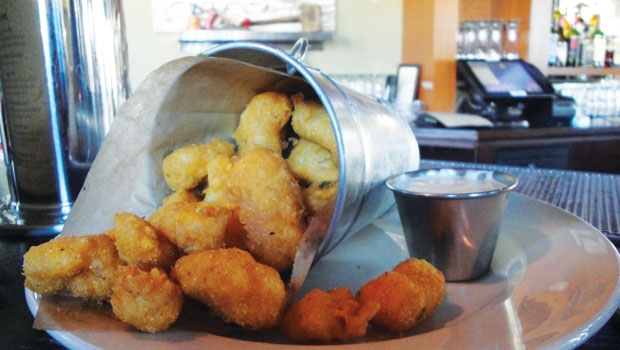 The Best Deep Fried Cheese Curds in Every Region of the State!
Cheese curds to Wisconsin are like Moose to Alaska, Potatoes to Idaho, or Lobster to Maine. They can be served either fresh or deep-fried and taste great dipped in ranch dressing, ketchup, or barbecue sauce. Around Wisconsin, there are many great pubs, eateries, and taverns that serve this Wisconsin delicacy. Here's our list of the best deep fried cheese curds in each region of Wisconsin.
North
Deep Water Grille in Ashland, WI features Jalapeño cheddar cheese curds with a spicy kick! If you're into spicy food, you'll enjoy this unique flavor! Besides the jalapeño cheddar curds, Deep Water Grille also features original battered cheese curds for those of you who like to stick to the classic treat!
Northeast
Up in Green Bay, Titletown Brewing Company offers Titletown Cheese Curds, which use a special house-made batter and uses Wisconsin's own Renard's White Cheese Curds. They come served with a zesty roasted tomato sauce!
South Central
Out of Middleton, Craftsman Table and Tap serves fresh Carr Valley Cheese Curds that are beer-battered in Surly Helles Lager. To compliment these yummy curds, they're served with a side of Craftsman buttermilk dressing.
Southeast
In downtown Milwaukee, Lakefront Brewery features fried cheese curds battered in their own beer! These curds come from nearby Clock Shadow Creamery and are served with garlic ranch. Take a tour of the Brewery and then enjoy some great beer & curds at the end!
West Central
Stone Tap in Hudson features Ellsworth creamery curds deep fried in a house beer batter and served with a signature blueberry BBQ sauce. Pair those with Stone Tap's parmesan truffle fries and you've got a winning flavor combination!
There are hundreds of places to visit in Wisconsin where you can enjoy delicious deep fried Cheese Curds. If you're a huge cheese love, be sure to check out or page on Cheese Factories & Stores around Wisconsin!