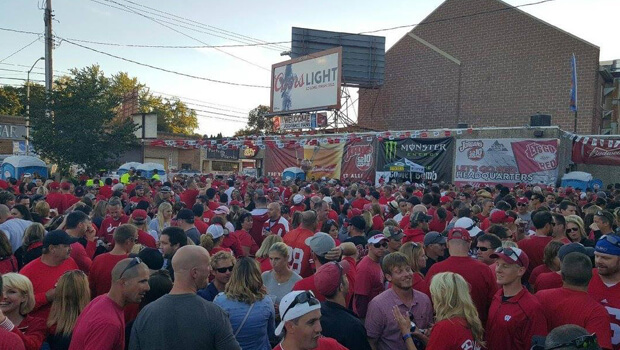 Badger Football Tailgates are Quite An Experience!
If you've ever been in the heart of Downtown Madison on a Badger Saturday, then you've probably been lucky enough to experience the thrill of a Badger Tailgate. The whole city turns into Badger Football Fans. There are literally hundreds of different pre-game activities and tailgates around town from the students, alumni, fans, bars, and businesses that all show their support for UW Athletics and their Badger Pride.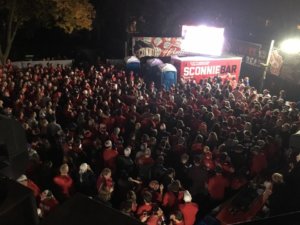 When you think about it, it's really cool that so many people gather together to cheer on the Badgers, even though the majority of us never even went to UW-Madison! If you're looking for the ultimate tailgating experience, head down to one of the many bars on Regent Street about 3 hours before a Badger Home game. Besides the crowds dressed in red & white, you'll find many large tv's a good selection of drinks, bar promoters handing out goodies, and even special appearances by members of the UW Marching Band weaving from bar to bar. Be ready to show your ID as you enter any establishment, as the drinking age in Wisconsin is 21 years old. 
You never know quite what you'll see on a Badger Game Day in Downtown Madison. Go tailgate and experience the excitement for yourself. Go Badgers!