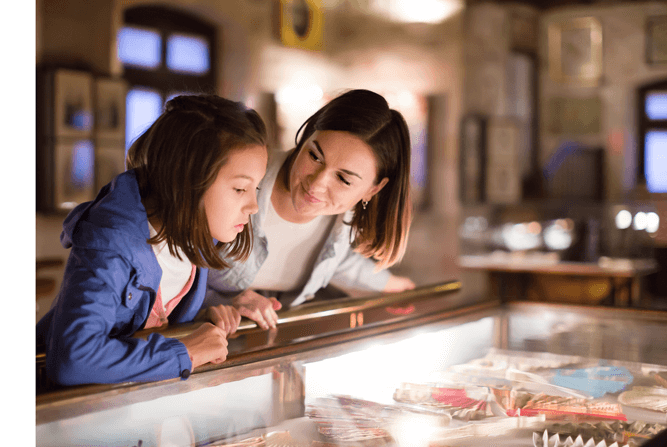 A Day at the Museum
Looking for a way to spend time with friends and family? Are you looking to expand your knowledge in a new area of expertise? Wisconsin is home to some of the most unique museums. From history to the unusual, spend as little or as much time at exhibits as you want, and explore the unique museum's the Badger State has to offer.
Collection of nearly 25,000 works of art and one of the largest museums in the United States. Four floors, full of over forty galleries of art that are rotated regularly. Newly renovated galleries display antiques to modern art.
Middleton WI, Over 5,500 bottles of mustard on display and completely free. This unique and quirky museum where you can taste mustards from 50 different states and about 70 different countries. They even hold a world-wide mustard competition every year.
Celebrating 100 years of Harley Davidson Motorcycles. Tour the rich history through the years and take a seat on a Harley in the Experience Gallery or see the collection of customized bikes, such as the "King Kong" and "the Elvis."
Dedicated to the preservation of aviation, this museum displays historic aviation antiques, classic aircraft, and warbirds. During the summer season plan to attend the EAA AirVenture show and experience first-hand the excitement of flying in historic aircraft.
Founded in 1966, it was the first Hall of Fame built to honor a football team. Located at Lambeau field, this 15,000 sq. foot exhibit is two-floors of Packer's memorabilia, Lombardi trophies, Packers legends, and Hall of Famers. Take a stadium tour to learn about the history of our Green Bay Packers and experience running out on Lambeau field like the players.
Engage and learn about the maritime history of the Great Lakes region. See extensive photography and artifacts of the people who lived in the Great Lakes. See shipwrecks, blueprints, newspaper clippings, and Wisconsin built boats on display. A unique collection of interactive exhibits, model ships, different engines, and historic vessels.
Located in Baraboo Wisconsin, this museum is all about the kids. See the history of the Ringling family and circus unfold before your eyes. Enjoy many Circus exhibits of days gone by and the largest collection of Circus wagons. Plan your visit in the Summer months to take full advantage of all Circus World has to offer including a Big Top performance, elephant rides, and a tiger show.
Located in Spring Green, The House On The Rock is home to many beautiful exhibits, artifacts, views, and collections. Although the house has never been named as an official museum, you can find many historic items. See the world's largest carousel, 200-foot sea creature, and so much more.
There is so much to see, do and learn around the Badger state, why not stop and see a piece of history along your way!