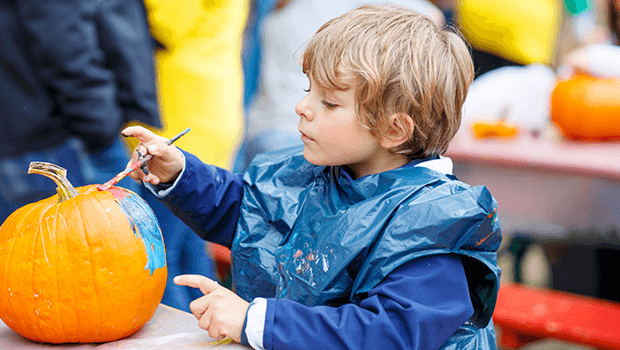 6 Fall Festivals Worth Attending Around Wisconsin
Autumn is a beautiful time of year around Wisconsin. The leaves change colors and the weather starts to cool down. Most importantly, the Fall season brings great food such as caramel apples, candy corn and apple cider. The autumn harvest brings food, the food brings festivals! Enjoy these 6 Fall Festivals below worth attending around Wisconsin.
WoZhaWa Fall Festival
September 14-16, 2018
Wisconsin Dells, WI
WoZhaWa, which translates to "Fun Time" in Native Ho-Chunk is in its 52nd year in Wisconsin Dells. This 3-day festival celebrates the Fall Harvest and includes an arts & crafts fair, flea market, Maxwell Street Days, and a ton of great food! The festival also includes a 100-unit parade on the Sunday of WoZhaWa!
Wine & Harvest Festival
September 15-16, 2018
Cedarburg, WI
This year celebrates the 46th year of the Cedarburg Wine & Harvest Festival. Enjoy an abundance of Wisconsin's homegrown produce and artisan food with wines from the local Cedar Creek Winery. There is also live music, food tents, arts & crafts shopping and much more!
Gays Mills Apple Festival
September 28-30, 2018
Gays Mills, WI
Celebrate the Apple Harvest at Gays Mills during the 60th Annual Apple Festival! The Festival kicks off with a Pancake & Sausage Breakfast at St. Mary's Church, and includes events all throughout the weekend such as carnivals, parades, a flea market, music, dancing, a fun run/walk, and many great food vendors.
Warrens Cranberry Festival
September 28-30, 2018
Warrens, WI
Since 1973, the last full weekend of September has drawn many up to Warrens, WI for the Annual Cranberry Festival. The festival consists of a parade, crowning royalty, different contests for each age level, a flea market, farm market, Marsh Tours great food and more! Be sure to make your lodging reservation early, as rooms fill up fast!
Audubon Days
October 5-7, 2018
Mayville, WI
Each year on the first full weekend in October, the residents of Mayville welcome visitors on the 200 Block of North Main Street for Audubon Days. The weekend is filled with events such as Bed Races, beer & wine tastings, An Audubon Classic Run/Walk in Foster Park, a Parade, and Vendor Fair. Events last all weekend and there's plenty of activities for all ages!
Sister Bay Fall Fest
October 12-14, 2018
Sister Bay, WI
Up in Door County, Sister Bay is home to the Annual fall Fest. This fall Festival includes a classic auto show, raffles, live music, a fish boil, craft show, and much more! One of the activities at Fall Fest most enjoyed by locals is pumpkin bowling! The Classic Car Show on Friday night benefits the local Lions Club.
Be sure to check out our WisTravel Events Calendar for more great Events & Festivals this Fall!