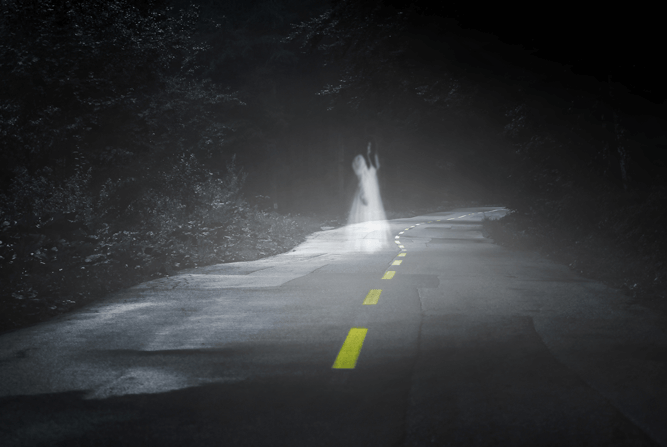 5 Must Visit Wisconsin Haunts
Does being scared half to death somehow make you feel the most alive? We can relate! We've gotten so good at anticipating the unexpected every day that we need to mix it up by getting a good fright when the workday is done. If you're in search of the same, check out our guide to several spooky attractions in Wisconsin that you won't want to miss!
Wisconsin Scaryland
Waunakee, WI
Not only is this one of the largest haunted houses in the Midwest, spanning 20,000 square feet and 3 floors, but it may be the most thrilling as well. As a professionally prepared haunt, you will be impressed by the design, artistry, and creative scare factor. With three different haunted themes rolled into one walk through the house. Your heart won't have time to stop racing from one floor to the next! In fact, it will probably start racing once you park your car and find any number of deranged characters roaming the grounds to set the stage for what's to come. If you're lucky, the ScareCam might catch you off guard and capture your terror at its peak. You can check out their Facebook page a few days post-visit to see!
When? Open Fridays & Saturdays through 11/2 6:30 – 11/11:30 pm, and on 10/31 for Halloween 6:30 – 10:30 pm
How much? General Admission tickets: $32 at the door, $27 pre-paid (online)
Jump-the-Line VIP tickets: $42 at the door, $32 pre-paid (online), Group rates available
Need more info? wisconsinscaryland.com
American Ghost Walks
Madison, Lake Geneva, Milwaukee, Wisconsin Dells, Waukesha
Prefer a different flavor of fright? Does paranormal history make the hairs on the back of your neck stand up? We've got the experience for you! American Ghost Walks offers haunted history tours of five Wisconsin towns. They leverage local folklore, legends, and paranormal reporting that challenge your imagination to consider the otherworldly possibilities among us. Expect knowledgeable and captivating tour guides to lead you on your 1.5 to 2-hour excursion that just might keep you up at night!
When? Fridays & Saturdays through 11/2 with special availability around Halloween
How much? General Admission tickets: $12 – $20 (varies by tour)
Need more details? americanghostwalks.com
The House on the Rock – The Dark Side
Spring Green, WI
If you've already been to the House on the Rock during the regular season, you know it's an unforgettably unique experience. Featuring the exotic, the unusual, and the amazing, you leave with your imagination running wild! Now envision getting to experience the most bizarre spectacles after hours… That's what you get with The Dark Side experience. On this self-guided tour spanning approximately an hour, you will encounter visual effects, maze-like passageways, creepy displays, and perhaps a disturbing character or two! Ready to see if the dolls in the doll room come to life? Or if the horses on the carousel are haunted? Plan your visit now!
When? Open Fridays & Saturdays through 10/26/19, 6:30 pm to 9:30 pm (last admittance 9:00 pm)
How much? $19.95 Adults ages 18 and up, $11.95 Children ages 17 and below, The Dark Side is a separately ticketed event.
Need more details? thehouseontherock.com
Dells Ghost Boat – Season of the Witch
Wisconsin Dells, WI
Looking for a unique spooky experience still suitable for older children? Look no further than the Dells Ghost Boat tour! Experience the beautiful and eerie dells of the Wisconsin River by moonlight while feasting your ears upon spooky legends. Then, walk through ancient canyons on foot where dark things linger, demons lurk, and ghosts haunt. There will be sites to behold, encounters with startling characters, and plenty of hiking to stretch your legs before the journey back. Don't miss out on this truly unique haunt!
When? Fridays & Saturdays through October, 6:15 and 8:15 pm tour start times
How much? Adult $27.75, Child $19.22 *All children age 9 and under are not permitted.
Need more details? originalwisconsinducks.com
Burial Chamber
Neenah, WI
Are you one of those types that believe variety is the spice of life? Then Burial Chamber is the place for your frightful fun! With 2 indoor haunted houses, a huge outdoor wooded trail, and 4 coffin rides all on the same property, there is sure to be something to satisfy everyone's need for a good scare! Adrenaline Haunted House will get your blood pumping with darkness, mazes, special light & sound effects as well as some of the best characters to assault your senses! Insanity Haunted House is just that – insane! Be scared physically and mentally by lunatics, misdirection, and engaging sets. Phobia Haunted Woods will creep you out in the best way! This wooded trail forces you to be part of the show where you just may come across chainsaw killers and the like! You had better be ready to expect the unexpected!
When? Open Fridays & Saturdays through 11/2 6:45 – 11:30 pm, Sunday 10/20 & 10/27 6:45 – 10:00 pm, and Thursday 10/24 & 10/31 6:45 – 10:00 pm
How much? $15.00 (1 event), $25.00 (2 events), $30.00 (3 events), $15.00 added for Quickpass (skip all the GA lines!)
Need more details? Burialchamber.com
*All dates, times, and prices subject to change. Consult individual websites to confirm details.