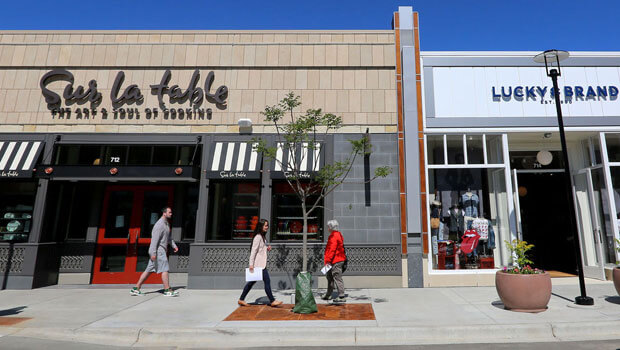 5 Great Malls in the Madison Area to Shop the Day Away!
It's time to gather the girls and plan a day to explore a few of the fabulous Malls in the Madison area. With the Holiday Season approaching, it's a good idea to become familiar with where to get your holiday shopping done locally. From upscale clothing & boutiques to outlets & restaurants, here's our top 5 malls in the Madison area where you can shop the day away!
Hilldale
Hilldale Shopping Mall has expanded tremendously in the last 10 years and now features nearly 50 stores and businesses. You'll find upscale favorites such as The North Face, Macy's, Michael Kors, Lululemon Athletica, Sperry, and even an Apple Store! On top of that, Hilldale has over a dozen eateries, from smoothie shops to wine bars, candy stores and casual restaurants. On property, you'll also find Hilldale's Sundance Cinemas with six state-of-the-art theaters, each with plush stadium seating.
Greenway Station
Located in Middleton, Greenway Station is home to many different stores, hotels, restaurants, and specialty boutiques! It doesn't matter if you're looking for apparel, arts & crafts supplies, musical instruments, specialty decor, or even beer, wine, & spirits, Greenway Station has it all. After you shop the day away, take advantage of staying overnight at the on-site Hilton Garden Inn or Residence Inn by Marriott!
West Towne Mall
Shop, eat, and explore great deals at West Towne Mall. This indoor shopping mall has 110 different stores and restaurants, held together by Boston Store, Dick's Sporting Goods, JCPenney, and Sears on the ends. Besides a fabulous food court and many sit-down options such as Cheesecake Factory & Granite City Brewery, there are also many exclusive specialty stores at West Towne Mall. You'll find Bare Essentials, Sephora, Coach, and more! It's rumored that West Towne Mall is soon getting a Dave & Busters and Total Wine & More in the coming year!
East Towne Mall
As a sister mall to West Towne, East Towne Mall is located on the East side of Madison and is also home to 110 stores & restaurants! You'll find retail and dining favorites like Barnes & Noble Booksellers, Boston Store, Dick's Sporting Goods, Gordmans, JCPenney, Sears, a Buffalo Wild Wings, and even a full food court. The general area of the mall is surrounded by many different big stores as well. Just across the street you'll find Best Buy, Shopko, PetSmart, Menards, Target, Bed Bath & Beyond, and many more great chain & boutique stores and restaurants.
South Towne
Just off the Beltline in Monona, South Towne Mall is home to retailers such as Dollar Tree, Hobby Lobby, Shopko, Kohl's, a Planet Fitness, and more! This strip mall also has a few options of places to grab a bite to eat. You'll find Happy Wok, Subway, McDonald's, and World Buffet at South Towne.
When planning your shopping day in Madison, be sure to check out the 5 great Malls above! For other great shopping in Wisconsin, CLICK HERE!