Yogi Bear Jellystone Park ™ Camp-Resort
A vacation you can afford! Rates starting as low as $25 per night for bear-rific sites from economy to Red-Carpet camp-suites & $45 for outdoor lodging which sleep 4-8 persons with bath & kitchen. NEW Yogi's Yurts Tents! Only camp-resort with Water Playground & Cindy's Spa FREE With Your Stay. FREE Wireless Internet. Outlets at the Dells Packages.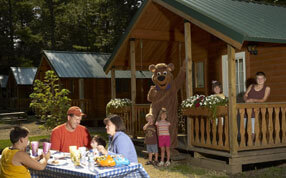 S1915 Ishnala Rd Wisconsin Dells, WI 53965
One Night Water & Electric Site Free With Purchase Of Two Nights Water & Electric Site
SIGN UP TO RECEIVE COUPON
You must be a user to get access to coupons. Create an account with social media!